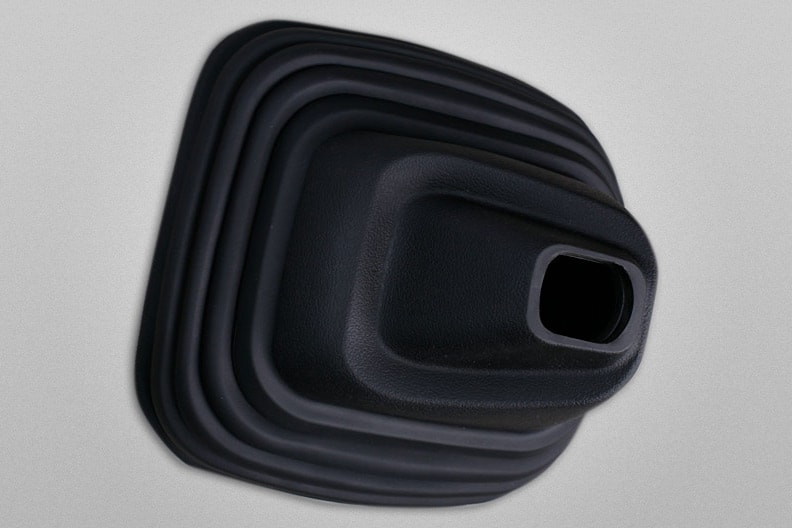 GEAR SHIFT BOOT
CHALLENGE
Our customer came to us seeking a gear shift boot that was very flexible and could muffle extremely high sound volume for the well-being of the truck operators.
SOLUTION
Midwest Rubber chose elastomeric materials for their durability, flexibility and heavy-duty sound-reduction quality. The part was produced with our slush molding process. The resulting product not only met the customer's needs, but it looked good, too!
Durability
We can promise that our products perform better and longer than our competition. How? We test each and every design in-house, making sure it can withstand daily wear and tear for years to come. We will also assist in the design process when needed, providing guidance so you receive the best solution possible. Quantifying and testing our solutions ensures that our customers are guaranteed the best results.