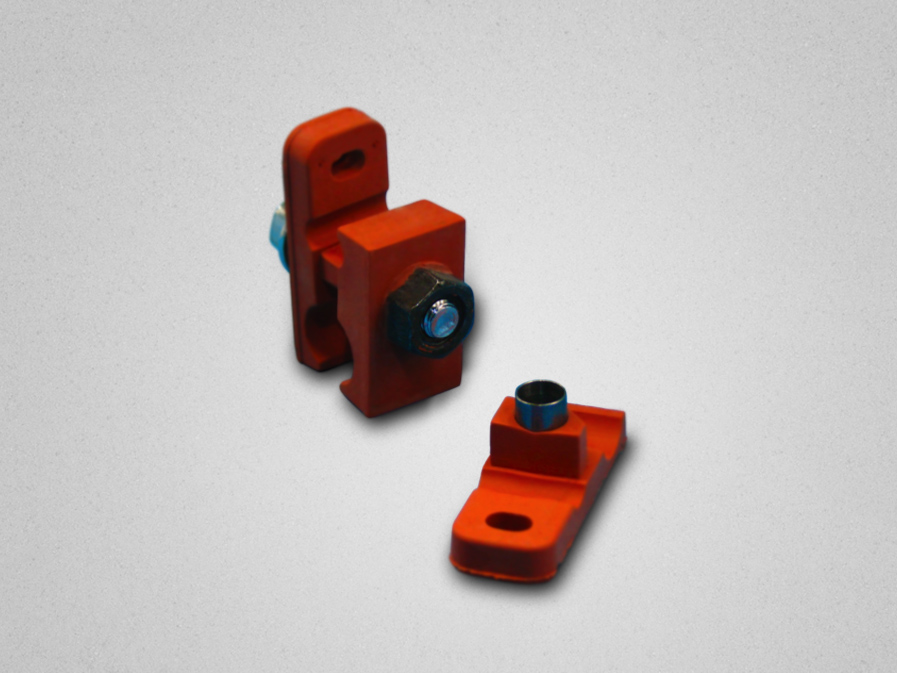 ENGINE TUBE ISOLATORS
CHALLENGE
A heavy duty engine customer was in need of a bracket to support two air conditioning lines passing around one side of a diesel truck engine. The bracket had to withstand high heat as well as facilitate ease of assembly for precise manufacturing.
SOLUTION
The Midwest Rubber engineering team developed a four-piece molded silicone bracket that can withstand high temperatures. The product features a tapered plug and socket that allows for only one-position assembly. The unique design helped limit error during the assembly process.
Durability
We can promise that our products perform better and longer than our competition. How? We test each and every design in-house, making sure it can withstand daily wear and tear for years to come. We will also assist in the design process when needed, providing guidance so you receive the best solution possible. Quantifying and testing our solutions ensures that our customers are guaranteed the best results.