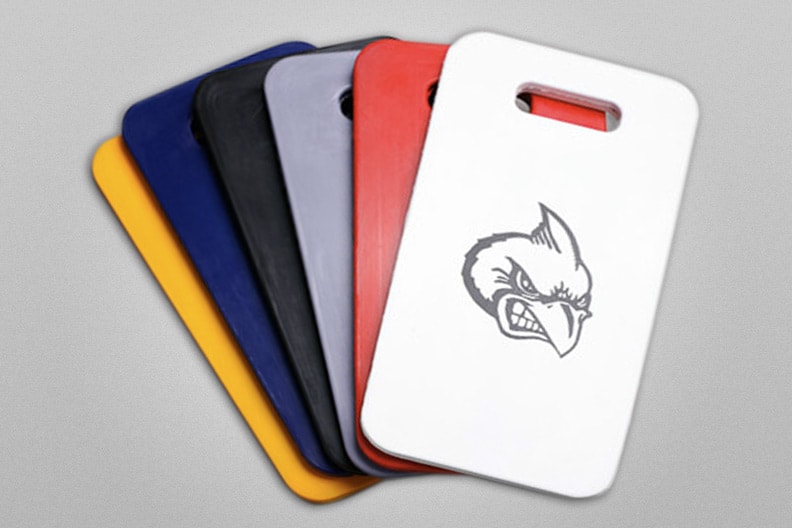 RUBBER SOLUTIONS FOR CONSUMER GOODS
We realize our customers' visions by helping them turn their ideas into custom, profitable products.
Some of the most exciting rubber products we've created at Midwest Rubber were the result of collaborations between our own engineers and the many talented individuals in our client base. We are pleased to offer our services to inventors, entrepreneurs, and creative minds from across the country. Since we can customize our manufacturing process to a unique set of specifications, we have been able to bring a variety of original concepts to fruition.
Some examples of the consumer goods we have helped produce include sporting merchandise (such as a duck call), stadium cushions, fundraising items, protective equipment, and even a hockey training tool. Many of these are assembled using dip molding, foam molding, thermoset molding and roto-casting, which are just a few of the techniques Midwest Rubber utilizes.
When approaching consumer goods, we form a partnership with creators and work closely to maintain the integrity of their vision. Simultaneously, we make strategic choices in development to maximize the end result marketability and durability, as we do with all the rubber products we create. Seeing our clients' ideas come to life is a fulfilling experience for us, and that's why we do everything we can to help them succeed.
WHY MIDWEST RUBBER?
Durability
We can promise that our products perform better and longer than our competition. How? We test each and every design in-house, making sure it can withstand daily wear and tear for years to come. We will also assist in the design process when needed, providing guidance so you receive the best solution possible. Quantifying and testing our solutions ensures that our customers are guaranteed the best results.