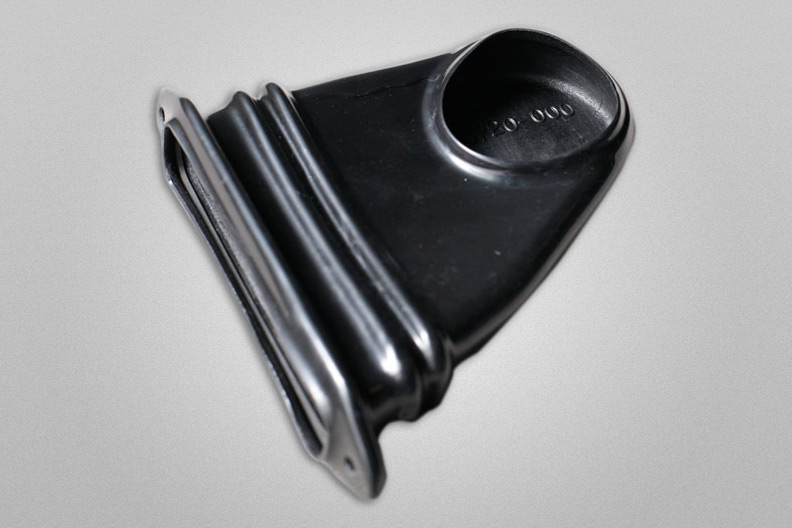 CLUTCH LEVER BOOT
CHALLENGE
Midwest Rubber had been manufacturing a clutch lever boot for an existing heavy truck customer for a number of years. When a newer model was introduced, the pivot point on the clutch lever moved back from the original position. The customer continued to install the original clutch lever boot in the new model, but it was soon discovered that the existing boot was failing in the field. Our customer asked us to redesign the boot to improve its performance and durability.
SOLUTION
Midwest Rubber's engineering team evaluated the situation and determined there wasn't enough room to make a functioning boot. We proposed a boot cover as a more practical solution. This redesigned boot was developed using our dip molding process and made of PVC. It covered the clutch lever up to and including the pivot point, to effectively result in zero failures once installed. The boot cover we developed addressed the customer's existing problem and would also accommodate future model variations.
Durability
We can promise that our products perform better and longer than our competition. How? We test each and every design in-house, making sure it can withstand daily wear and tear for years to come. We will also assist in the design process when needed, providing guidance so you receive the best solution possible. Quantifying and testing our solutions ensures that our customers are guaranteed the best results.