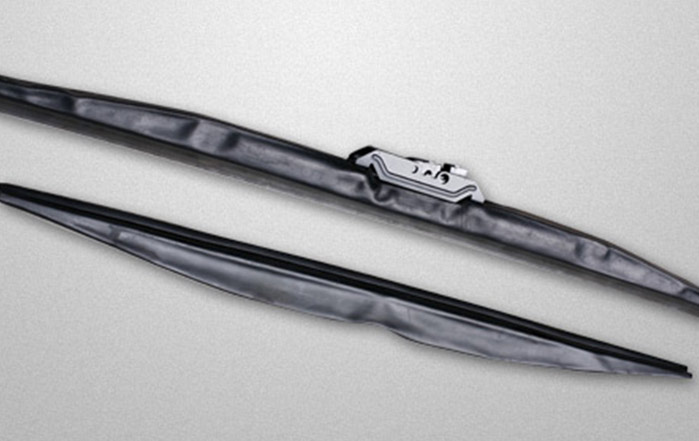 WINTER WIPER HOOD
CHALLENGE
We needed to develop a uniquely shaped winter wiper hood, or wiper blade hood, as a critical component for a new product developed by our customer, an automotive OEM. The product was to be used to prevent clogging from ice and snow. Manufacturing costs had to be kept to a minimum to keep the price point competitive.
SOLUTION
Midwest Rubber developed a dip molding process using automated manufacturing equipment, custom designed and built in-house, that achieved the desired cost efficiencies. Part engineering by Midwest Rubber personnel improved the blade hood's finish and appearance. Midwest Rubber was also able to execute subtle tooling design changes to satisfy evolving client needs. The final product, made of neoprene, met our customer's goals for performance, appearance and target budget.
Vibration
Our solutions ensure less noise and a longer service life. Midwest Rubber strives to do everything we can to simplify your operations, and this includes reducing and eliminating excessive vibration caused by machinery. Noise vibration harshness can be caused by any type of motor, and can be a huge source of stress and disruption – not just to the machine, but to you as well. We create our solutions using custom molded rubber and rubber-to-metal bonded parts, making them a premium solution for anti-vibration.